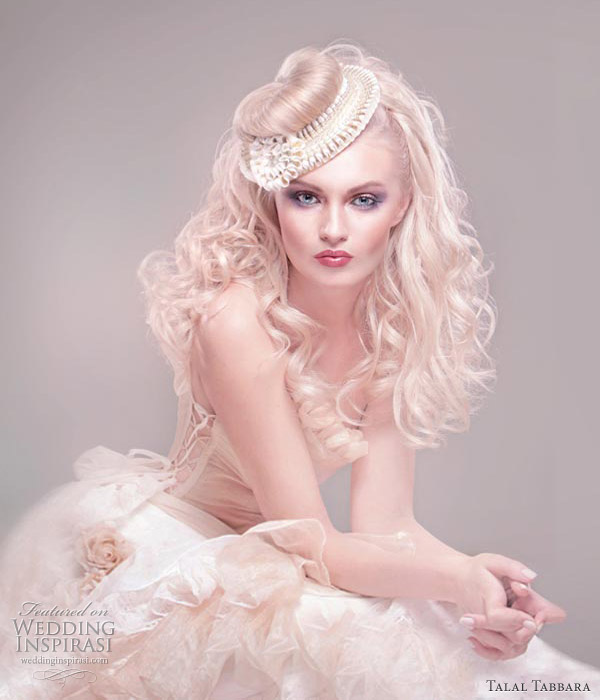 These beautiful bridal hairstyles and makeup are created by the very creative hands of Talal Tabbara. Above, mini "top hat" hair style with cascading waves of luxuriant curls! It sounds outrageous but a bride with a confident, edgy personal style could definitely rock this one on her wedding day. For brides who prefer sleek styles, consider this classy, low and loose braided style.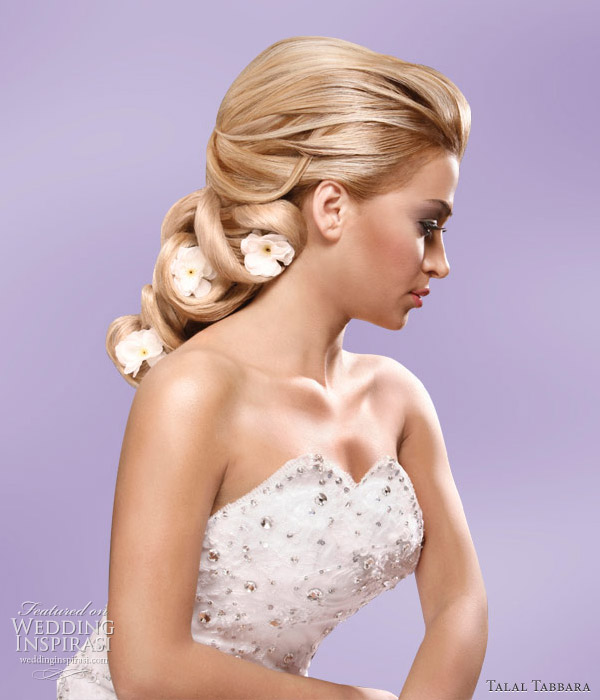 The messy updo and half-up do, accented with flowers. This is one of our favorite bridal hairstyles and it's popular with celebrities on the red carpet too. This look is perfect for brides looking for a more casual, relaxed or romantic hairstyle.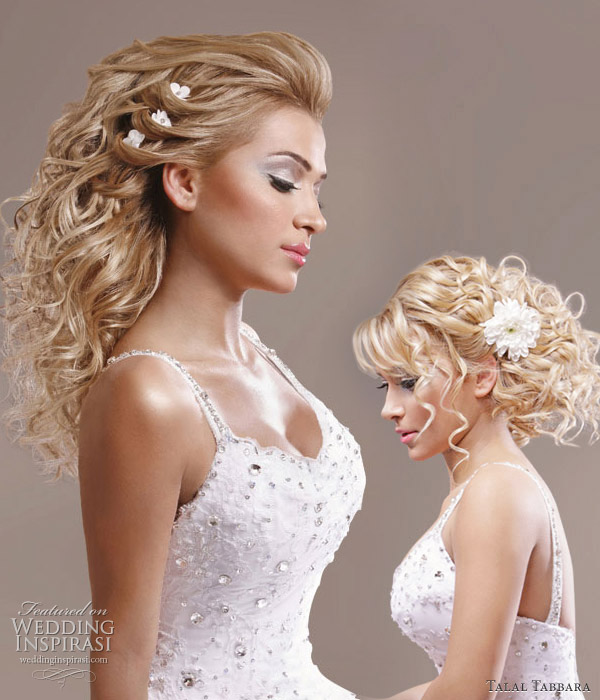 For more formal affairs, how about this elegant chignon, jazzed up with braiding? Love how the makeup is kept very neutral with just the right pop of color around the eyes. For chic sophistication, keep hair accessories to a minimum. This look is also suitable for brides going for traditional, fairytale romance or princess look — just add a tiara!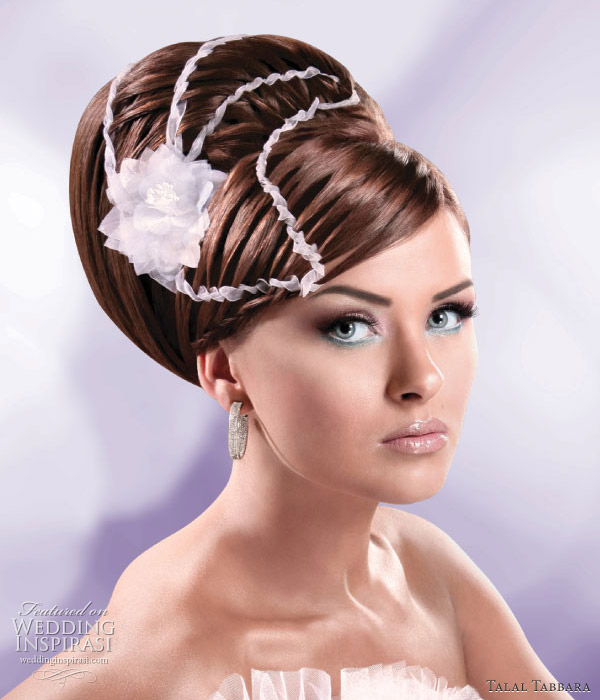 Love the retro styling here. Red lips and black eyeliner with the wavy half up style with curls at the crown, accesorized with a red bow hair band. How adorable!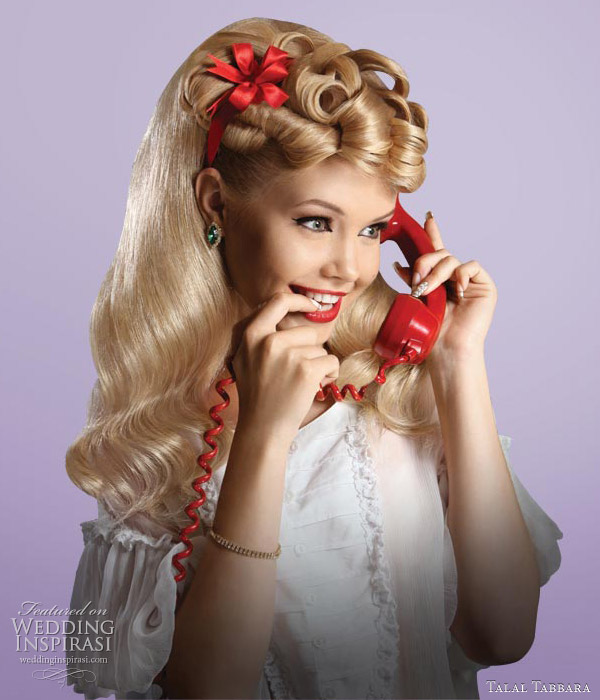 The colors used on the model's face may look like they come from Barbie's makeup palette but it is well-executed and looks quite wearable.